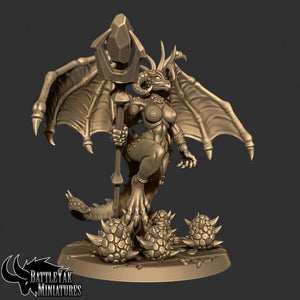 Delight in the magnificence of the NSFW-Drakkisian Matriarch, a high-quality resin miniature standing 45mm tall. Let your imagination soar as you paint the dragon for your fantasy adventure. Expertly crafted for the perfect detail, these unpainted models are the perfect way to craft the story of your dreams.

Miniature: https://www.patreon.com/BattleYakMiniatures/
Material: high-quality resin.
Class/Race: Dragon.
Height:45mm.
Properties: unpainted, .                                                                             

Quantity 1
all renders are done by the artist and don't show print quality.