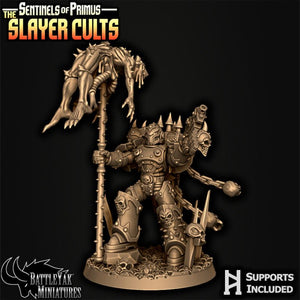 This high-quality resin miniature of a Space Knight stands 34mm tall, perfect for tabletop gaming. Unpainted and unprimed, the piece is ready to make your own. Rendered by the artist, it offers a realistic texture and appeal.
Miniature: https://www.patreon.com/BattleYakMiniatures/
Material: high-quality resin.
Class/Race: Space Knight.
Height: 34mm.
Properties: unpainted,  unprimed, unassembkled                                                                           
Quantity 1
all renders are done by the artist and don't show print quality.