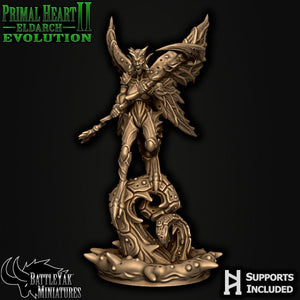 Bring your gaming table to life with the beautiful and imposing 34mm Primal Heart Reaver miniature, crafted from high-quality resin. Fully assembled and unprimed, the resin miniatures from Battle Yak Miniatures will make an amazing addition to your collection. This miniature is highly detailed and perfect for 28mm or 34mm scale gaming.
Miniature: https://www.patreon.com/BattleYakMiniatures/
Material: high-quality resin.
Class/Race: Primal heart.
Height: 34mm.
Properties: unpainted, assembled.  unprimed                                                                       
Quantity 1
all renders are done by the artist and don't show print quality.